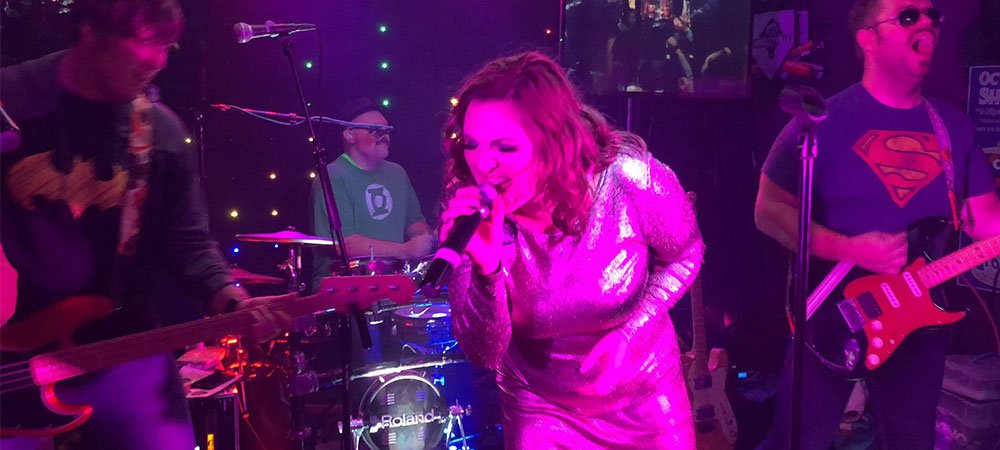 I have to say, it was a bit surreal to realize that I was stepping on stage with a band for the 250th time last Friday night. Granted, I do realize that there are bands that play that many shows in a single calendar year. That said, in some ways I suppose I felt every bit of the last five years and in some respects I feel like we're just getting started.
It didn't really feel like we were playing our almost twenty minute '80s Medley, a staple of our set since the very first show, for the 250th time. I kind of wondered what it must be like for bands who have been around for decades to play their signature songs night after night; Metallica with "Enter Sandman", U2 with "Where The Streets Have No Name", or Jimmy Buffet's "Margaritaville." I wonder if it ever gets old for them. For myself, seeing a crowd ignited by their favorite music every night never gets old.
In addition to the band proper performing their 250th show at the Blue Grouch, we were joined by a very special troupe of guests vocalists and musicians, just a few of the countless friends we have made on this journey so far. In case you missed it, here's a quick recap of our guest highlights:
Our 250th show was definitely one for the ages and will certainly be hard to top. But we will. It's taken me 250 shows to learn that if Fun DMC is anything we are persistent to a fault in discovering new ways to entertain.