Fun DMC Product Review: The Madison Makeup Bag from Bridesmaid Gifts Boutique
Posted by Fun DMC on August 20th 2019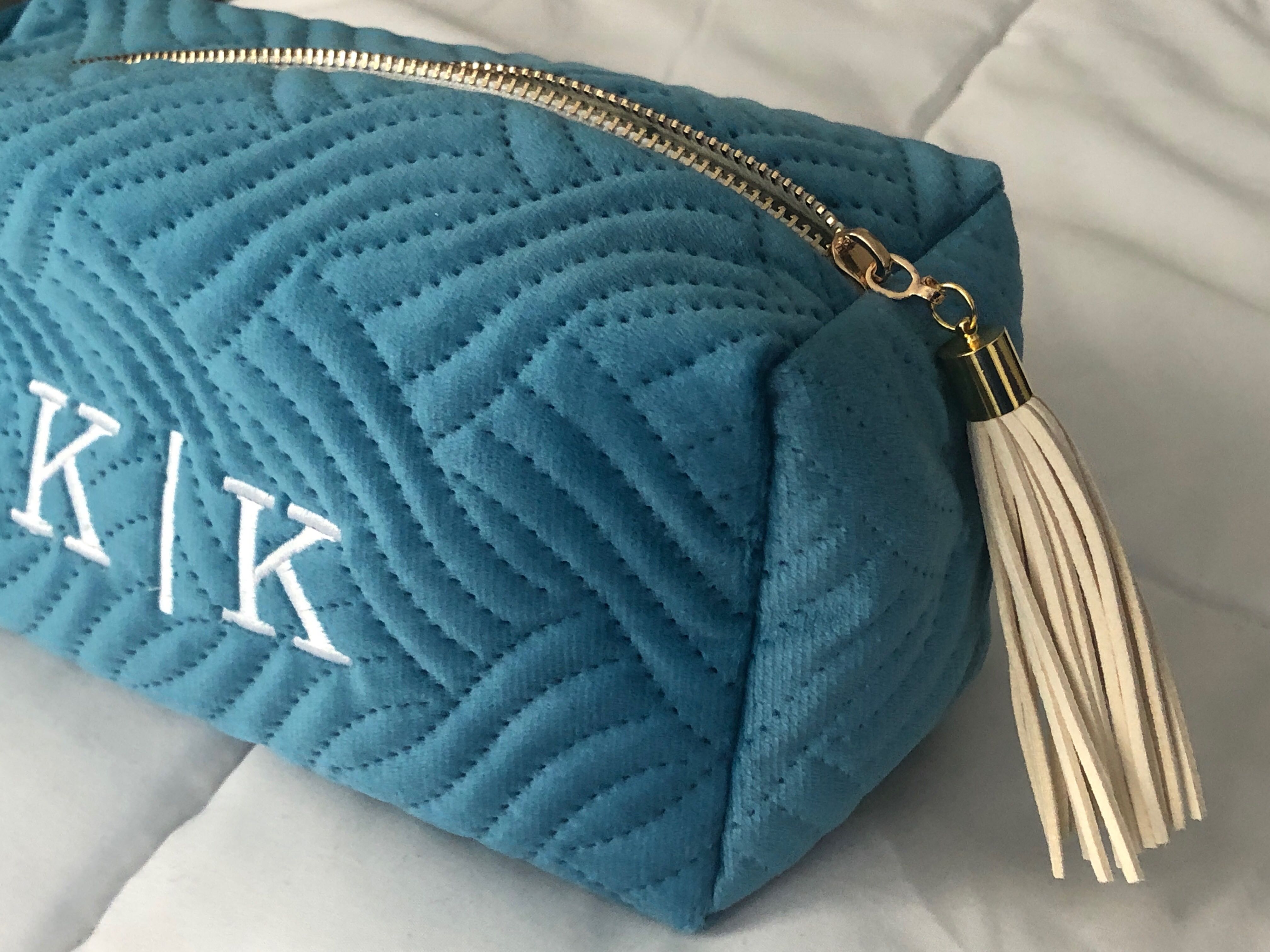 Fun DMC just wrapped up a marathon start to the month of August. We've spent the first 17 days of the month traveling across the state playing 1 amazing show at the Blue Grouch Pub,  2 out-of-town weddings, and 4 Illinois State Fair gigs. Not to mention our stop in Peoria for The Elegant Bridal Expo.
When I was first looking at our August schedule, I was honestly a little overwhelmed. It wasn't the performing piece that made me anxious, but the preparation and packing. I pack AT LEAST 1-2 bags for every gig and usually more for overnight trips. Typically, I just throw everything in my backpack and in a second small bag (only to have to dig through the mess of it all later).
While that system usually works well enough for me, I knew that with all of our upcoming travel and time on the road ahead of us, I would need to be a little more organized. That's why, I could not have been more grateful or excited to open the package I received at the end of July from Bridesmaid Gifts Boutique.  When I opened the mailer, I was thrilled to find the most adorable makeup bag with my initials embroidered on the front!!! It was (and is) so perfectly me! The beautiful, dark blue, makeup bag has a quilted velvet design and is so incredibly soft! As if that isn't enough, it also has a super fun tassel attached to the zipper!
The biggest reason I was excited about receiving this bag though is that it is the perfect size for my essentials.  Whether I need my makeup, hair essentials (bobby-pins, mini hairspray, hair ties, etc), or a mix of things, it is the most perfectly sized bag to store my mid-show go-to's and on the road makeup.  With the Maddison Makeup Bag from Bridesmaid Gifts Boutique, I'm able to keep all of my most needed personal items in one place and am able to stay a bit more organized throughout our travel. 
This bag has now been on the road with me non-stop for the past 3-weeks and has held up beautifully through it all. The only thing I wish is that I would have known about this makeup bag when I got married so I could have had the perfect gift for my bridesmaids (and that I personally had at least 3 of them)! This bag is the perfect way to store all of those wedding day (or even everyday) essentials and will definitely be on the road with me for all of our upcoming events!!