Fun DMC Product Review: Groovy Guy Gifts Personalized Whiskey Rocks
Posted by Fun DMC on March 7th 2019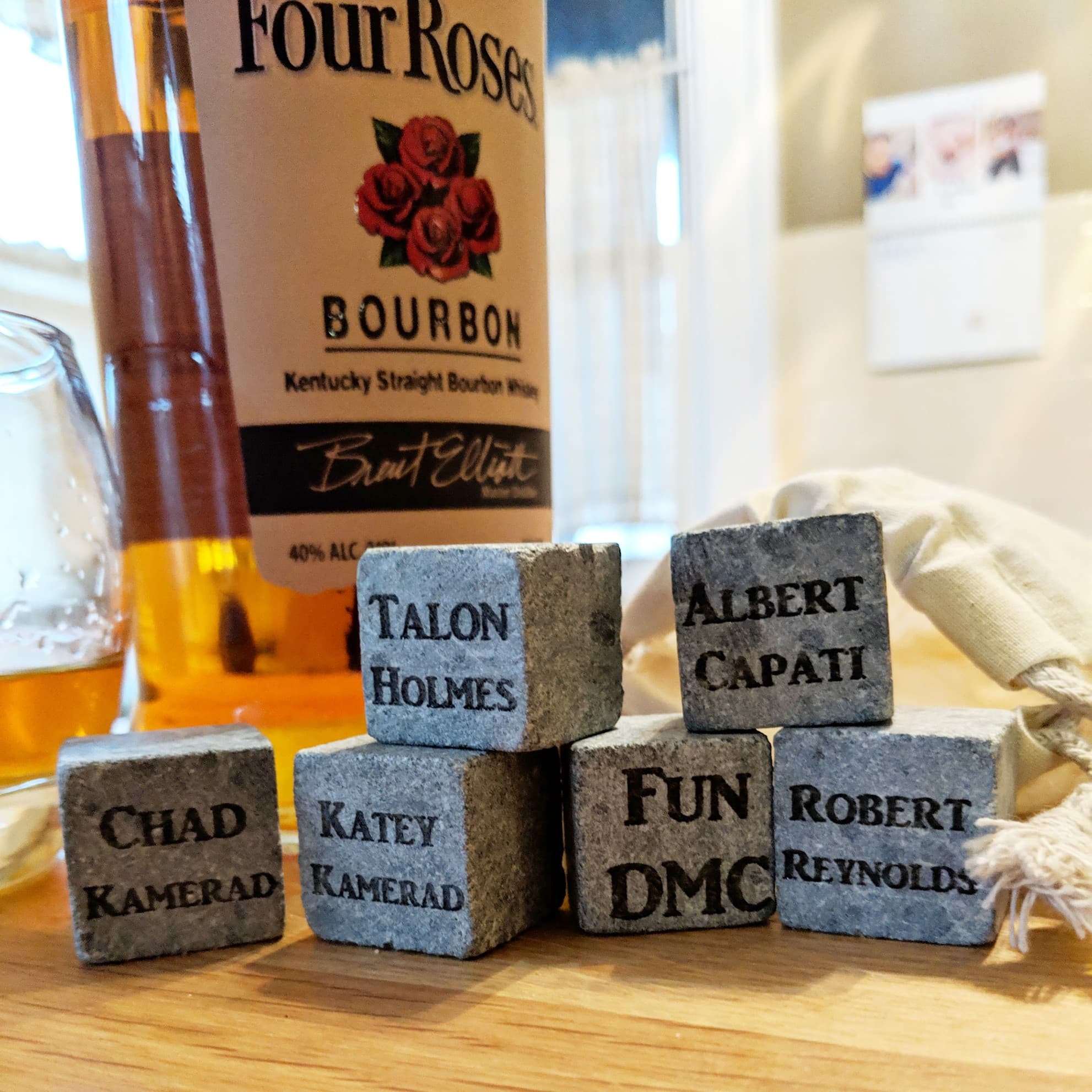 Finding just the right gifts for your wedding party can be a daunting task. In addition to the wide array of choices, there also remains the challenge to come up with a gift that is personal as well as unique. This can be all the more arduous when searching for gifts specifically for your groomsmen or ushers.
Enter Groovy Guy Gifts, an online personalized gift shop with a tremendous selection of options for the guys. From Father's Day to your wedding day, Groovy Guy Gifts has got you covered.
The team at GGG sent us over a personalized set of whiskey rocks to try out. They arrived in a muslin bag with an instruction card included for use. Each of the stones included an easily readable engraved name for each band member.
After storing them in the freezer, we tossed them into a rocks glass of Four Roses Kentucky Bourbon to see them in action. The best part about these stones is that using them in place of ice eliminates dilution and flavor loss when trying to enjoy a chilled beverage. Whatever your drink of choice, these whiskey rocks from Groovy Guy Gifts are sure to be a hit for your groomsmen.
You can order a set of these personalized whiskey rocks and other gifts at https://www.groovyguygifts.com/.