Fun DMC and the Show That Almost Wasn't
Posted by Robert Reynolds on August 1st 2018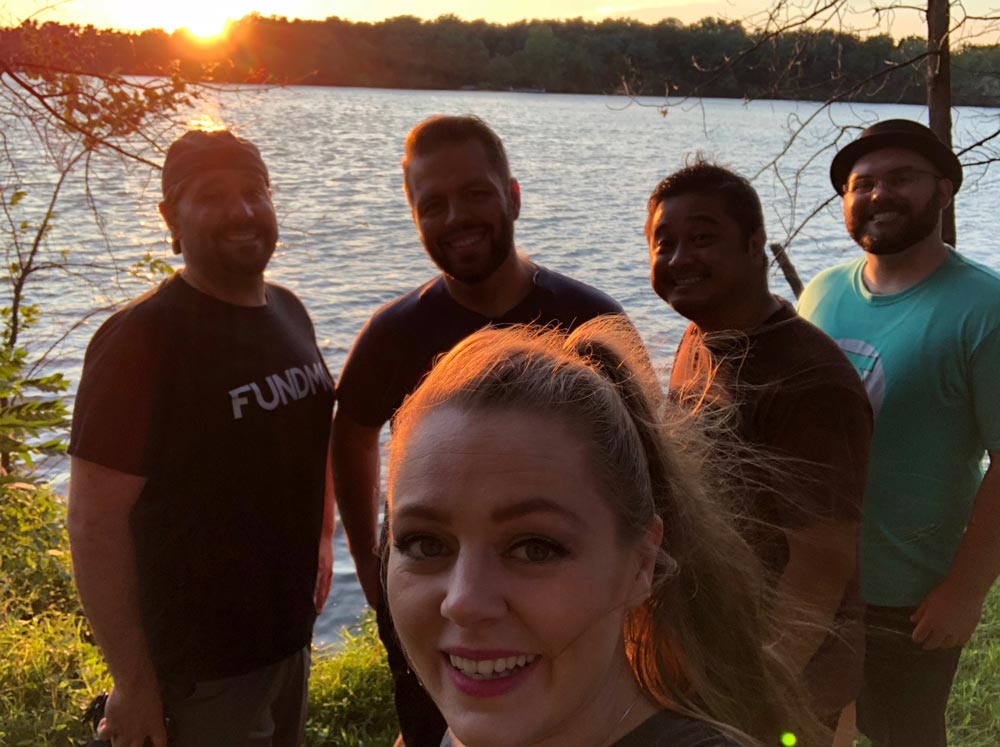 OK, so before we get into all of this, the weekend prior Fun DMC had quite the busy schedule including playing at Association of Horizon Summer Camp's last night of camp at Timber Pointe Outdoor Center in Hudson, Illinois just north of Bloomington. You can read a bit about our connection to the camp here. Needless to say we had a wonderful time with the campers and their counselors and hope to be back next year.
The next day the band arrived at the Chatham Sweet Corn Festival for a shot at redemption following a six year hiatus from the festival after a certain '90s band played a not-so-great set in 2012. Yes, Fun DMC put on a killer performance, yes the crowd was great, and yes, Robert Reynolds isn't bitter anymore.
Because we are apparently in high demand and unable to turn down offers, Saturday night found the band on a stage at the intersection of 5th and Monroe for the first annual Downtown Bike Night. The event was put on by Yatti DNY, the owner of WetBar in downtown Springfield. Following the event, a very exhausted band momentarily considered dinner together but thought better of it and went our separate ways.
That brings us to the beginning of last week. What began as what I thought would be a very routine exam turned into the longest week of my life. We started at the St. Louis Children's Specialty Care Center for a quick check in for my son who has been having some growth issues. What we did not expect was to be admitted to the St. Louis Children's Hospital for 4 days. After having no luck locally with finding what exactly is wrong with Jack they decided it was time to observe him for a few days and run a complete battery of tests. And they did. And things got scary.
So we got home on Friday night, exhausted but happy not to be sleeping in a hospital room. That would bring us up to Saturday night and our much anticipated show at The Curve Inn. Now, I should clarify that I had generous offers from the band to skip this show but honestly I needed something normal back in my life and so I thought that getting back on stage would help to start leveling things out. I should also mention that Albert has also been dealing with a flare up of gout in his left foot and so he spent the majority of our show hobbling around with his knee propped up on a rolling stool. And so, a very worn out and partially deconstructed band put on a show. Because that's what we do. It was the show that almost wasn't but that's never the case. We are Cecile B. DeMille's Greatest Show On Earth. The train might come off the tracks but we'll still set up that big top tent and trapeze rigging. You can shake the sawdust off of your feet but you can't get it out of your heart.
This Friday night we are back in Athens at The Boar's Nest. We'll see you out on the road.