Becoming Family (Toast Of The Town Waldoberfest and Israel Wedding)
Posted by Robert Reynolds on October 24th 2018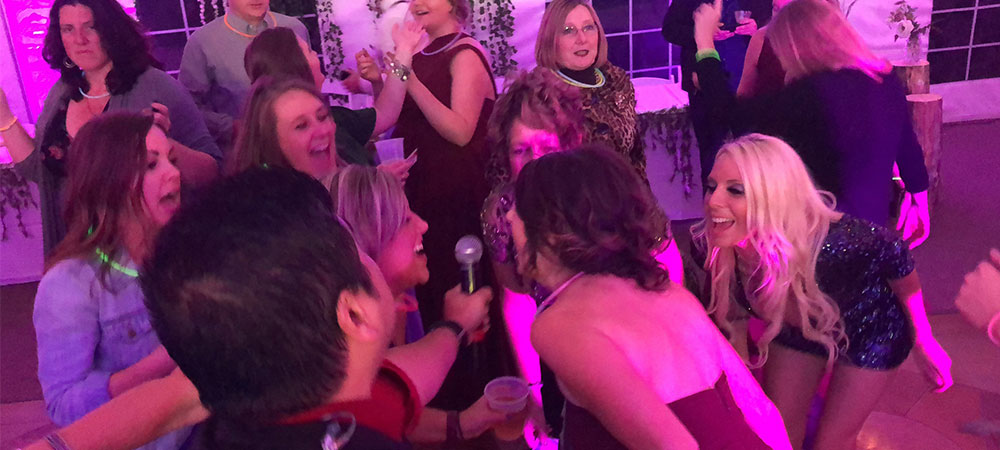 It's always an honor to be hired to be a vendor for our clients. Whether it's for a private event like the Toast Of The Town Waldoberfest that we performed at last Friday night for the HSHS St. John's Children's Hospital fundraiser or any of many summer festivals we have coming up in 2019, the members of Fun DMC are always thrilled to be asked to be your choice in entertainment for your event.
That said, there is something altogether different about weddings. Yes, we are a vendor, and we will approach every wedding with the utmost professionalism. However, there is a uniqueness to a wedding reception setting in that it is an intimate affair and quite family-oriented. When we are hired by a bride and groom to be a part of their very special day the first step is to get to know the couple and the vision for their dream reception. We come along side them and help them with details leading up to the wedding day with everything from an itinerary to dinner music to the correct pronunciation of the third bridesmaid's last name.
When the big day arrives there is a shift. As more and more friends and family arrive and the band becomes more acquainted with our client's extended tribe, that line between professionalism and kinship begins to blur. We are introduced to cousins and uncles and friends from college. We toast the bride and groom along side the rest of the friends and family. We laugh at the inappropriate stories shared by the best man and we cry during the Father Daughter Dance. We might be seated at dinner as a band or we might split up and squeeze into a table with visiting relatives from out of town. We wrap ourselves in feather boas and silly hats in the photo booth and sign our best wishes in their guestbooks. When we met at a coffee shop months ago we were a vendor and a client. In the aftermath of the reception as tables are being cleared of decorations and lost tuxedo jackets are recovered, it's not uncommon for the band to exchange hugs with the bride and groom and members of their family.
While we arrived as entertainers, we exit as a part of their extended family, woven into wedding day memories and tucked away in a chest in the attic along with a faded white dress and the petals of a boutonniere pressed into a book.