Association of Horizon Camp and Crazy Happenstances
Posted by Fun DMC on July 20th 2018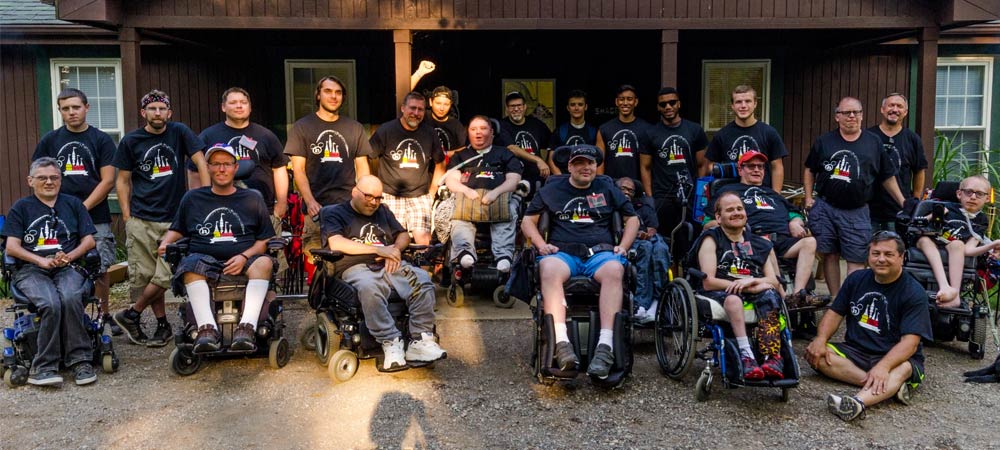 While we usually don't share many details about the private events we play, this one has a neat story behind it.
Earlier this year, we were contacted by the director of Association of Horizon, Inc., a "week-long camp where adults with physical disabilities team up one-on-one with able-bodied volunteers for a week of recreation, learning, and fun." They were interested in having us play at one of their camp events this Friday, but at the time we had another event booked. This was disappointing, as many of us in the band have connections to the community that this camp serves and would have loved to be able to contribute in some way. As usual, we recommended some other bands and asked that they please contact us for the next year.
Fast forward about two months ago, our other obligation had since fallen through and we received a call from a talent purchaser, Portal Entertainment Group, inquiring about the date. Imagine our surprise when it was the Association of Horizon! Through a happenstance of connections, they had found us available and we jumped at the chance to participate in their camp.
So today, the band is again heading to a camp on a lake to spend the evening hanging out with and performing for campers. This will be the beginning of another exhausting three-shows-in-two days weekend, and between all the weddings, private events, benefits, venues, festivals, and every other gig that gets thrown at the band this summer, it's easy to begin having them all sort of run together.  However, I think that we're thankful for these happenstances, because its the events like this that each band member will carry with them for the rest of their lives