So, who's that (good looking) new guy?
Posted by Fun DMC on July 31st 2019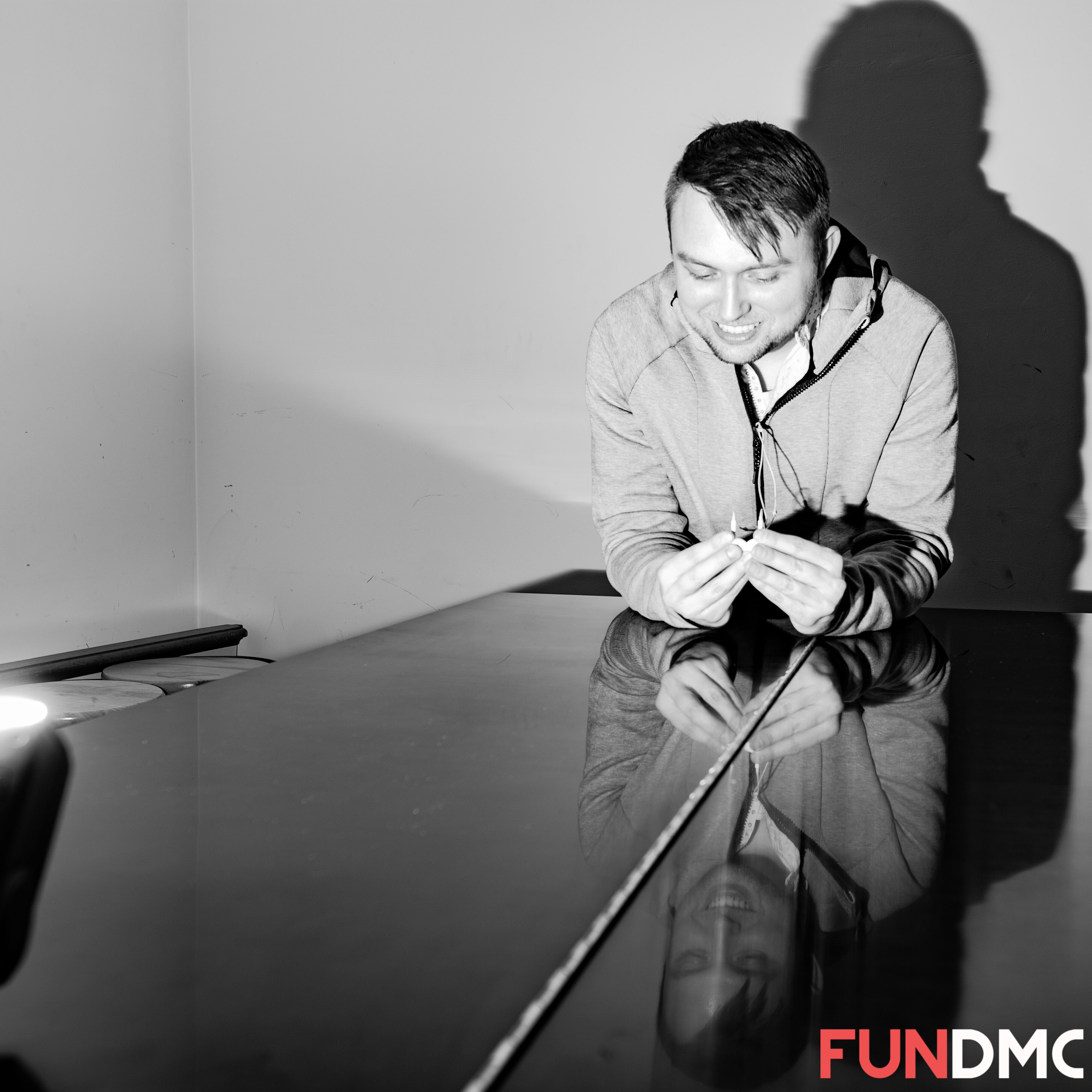 I think it's safe to say, that at this point, my feet are officially wet. I've been with Fun DMC since February and have now played over 10 shows. Every single one of them has been the most energizing thing I've ever experienced. This coming from a guy who jumped out of an airplane for his 18th birthday.
The initial sprint to learn roughly 3 hours' worth of music felt more like a marathon. It helps that I've always been one who enjoys learning the lyrics to music already. But of course, I can't just download a song to practice for our shows because what makes Fun DMC, Fun DMC are the mashups and medleys. I couldn't just learn "Shape of You" by Ed Sheeran. I had to learn the first verse, then the pre chorus, then the bridge, then the actual chorus, and then the outro, but I also had to learn it with all of "Cheap Thrills" by Sia mixed throughout. Of course, now I only know these songs in the Fun DMC way, so it's impossible to not instantly launch into "The Middle" by Jimmy Eat world the moment I hear "Shake It Off" by Taylor Swift finishing up on the radio.
It wasn't just lyrics I had to learn, however. There was a ton of other new information coming my way. I had to learn about our in-ear system and knowing how to react to (or in some cases anticipate) the audio cues. I had to learn how to properly hold a microphone (Bob Barker was not a great role model for this). I had to learn how to dance (results still pending). All of this so I can make sure I'm doing my part to ensure the audience is going to have an amazing night. Because that's the entire point: these shows are about the audience being able to really break free of life's stresses and completely live in the moment. So, I'm going to do whatever I can to keep you in that moment.
As far as me and my history goes, I've always had a love for music. I was gifted a saxophone from my grandfather when I was 6. When I was 12, I completely embarrassed myself trying to sing "Say a Little Prayer'" by Aretha Franklin on a Karaoke machine. When I was 16, I started teaching myself the Xylophone, simply because I saw those amazing Blue Man Group Intel commercials. Over the past 10 years I've spent around $2500 collectively on the Rock Band video game franchise between buying all the extra fancy instruments and over 1000 songs to play to.  And of course, I've been to see Hamilton in Chicago twice so far (I may have also forced my sister and my 10-year-old niece to listen to the entirety of it during a Road Trip). It just seems like I'm naturally drawn to musical influences from all directions.
So, that's your brief insight into me and what I'm about. I hope to see all of you at any of our future events. We'll be playing at the Blue Grouch on August 2nd plus we'll be all over the State Fair. Feel free to come say hi. I love meeting new people and hearing fun music stories.