Tyler Ott
Posted by Fun DMC on September 1st 2018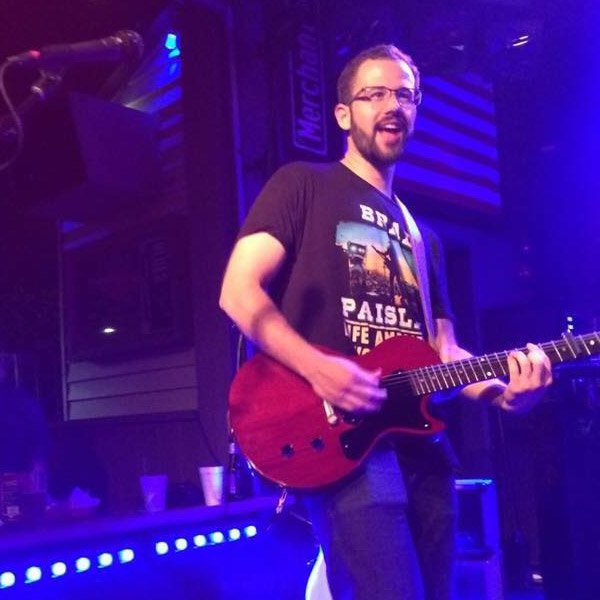 Name: Tyler Ott
Band: ReMix, One Night Rodeo
What guitarists inspire you?
The guitarists that first motivated me to play the guitar were Allen Collins Ed King, and Gary Rossington of Lynyrd Skynyrd in addition to Jimmy Page of Led Zeppelin. I'm still finding guitarists that inspire me to play and try different things.
What song has challenged you the most?
One of the most challenging songs I've attempted to learn is Mr. Sandman by Chet Atkins. Chet Atkins was brilliant, and it's still a work in progress for me.
What's your favorite song to play in your current band's set?
My favorite is probably Locked Out of Heaven by Bruno Mars. It's not challenging, but the groove is fun.
What's the most overplayed song?
Probably T-Swift's Shake It Off.
What was your first guitar pedal?
My first pedal was a Dunlop Crybaby. I wanted one so I could sound like Jimi Hendrix.
What's your current rig?
I usually play a telecaster that I built out of parts into various pedals on my pedalboard into a Tyler Ampworks JT46 through a 1-12 cab built by my brother, Jason, loaded with an Eminence Texas Heat. The JT46 is a JTM45 clone.
How long would it take for you to learn Van Halen's Eruption?
It would certainly take me a few days. I learned it years ago, but it would probably take me a bit to pick it back up.