Stuart Smith
Posted by Fun DMC on September 1st 2018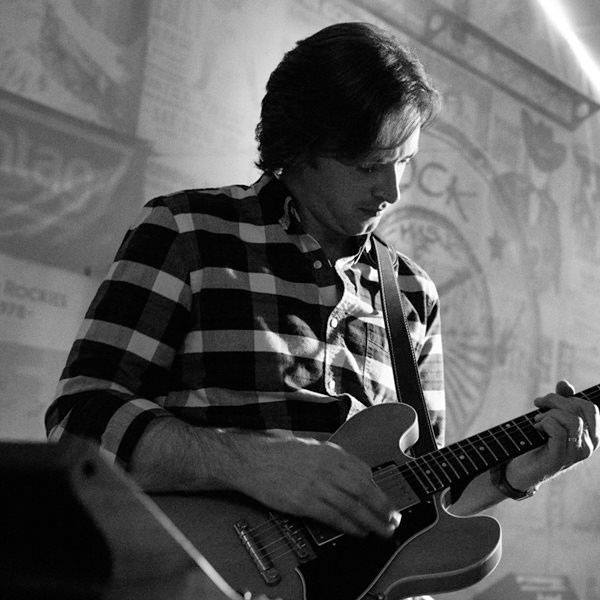 Name: Stuart Smith
Band: Stuart Smith, Smashtag
What guitarists inspire you?
It varies depending on what project I'm doing. Rory Gallagher, Mike Bloomfield, and Roy Buchanan are always on my mind. Ry Cooder's sheer versatility is amazing. Mark Knopfler and Neil Young have such a recognizable sound. Larry Carlton- everything he plays is perfect. John Mayer- same as Carlton. I'm always drawn to the British wave of blues guitarists- Clapton, Page, Peter Green. Even though he's a bassist, Jaco Pastorius' passion and totally unique ear is inspiring to me. The Edge- he wrote the book on modern pop/rock guitar. Jason Isbell- think he's a great songwriter? Listen to the dude burn a guitar. Adam Jones from Tool and Billy Corgan from The Smashing Pumpkins were definitely influential for me when I first started learning guitar.
What song has challenged you the most?
With Smashtag, almost all of their material is pretty far outside of my musical realm. Even though it's not necessarily hard, it requires a completely different musical mindset and vocabulary than I'm used to. So I'm a sense, every song presents its challenges. With my own stuff, my song Long Drive requires me to shift gears from a very Southern rock chorus to blues based jazz progression on the instrumental passages. I was really influenced by Miles Davis's All Blues on that part and apparently wanted to give myself a migraine. One key per song from here on out.
What's your favorite song to play in your current band's set?
With Smashtag, it's Hot Blood by Kaleo. It's blues rock, so it feels really natural to just jump into. With own stuff, it's Burn For You which is one of the few times I felt like I got it right as a songwriter. Decoration Day by The Drive-By Truckers is also a fun one because the band can really stretch out on it.
What's the most overplayed song?
How many people have already said Uptown Funk? I'll add Brown Eyed Girl and All Summer Long to that list.
What's the most memorable thing that happened to you at a gig?
I met my wife twelve years ago at one. Nothing tops that. Kids, learn to play the guitar and a girl WAY out of your league might fall for you.
What was your first guitar pedal?
A Russian Big Muff. I still have it and plug it in every once in a while when I want to pretend I'm Billy Corgan.
What's your current rig?
Oh boy. The guitars change based on the gig, but for my own shows I use a Gretsch 6120 '59 reissue (in western orange- the greatest color known to man) and my Martin 000-28VS acoustic. Sometimes I'll use a National Resonator and a '64 Martin 00-18 classical on those gigs too. For Smashtag, it's a Gibson ES-335 '58 VOS (big baseball bat neck and clear beautiful tone- the perfect guitar), a '52 Fender Telecaster reissue (which is relic'ing nicely these days), and a Rickenbacker 370-12 (when I want a BIG 12 string sound). The Ric is sometimes used in both formats. The amp and pedal rig stays the same- JHS Prestige Boost, JHS Double Barrel Overdrive, JHS Emperor Chorus, JHS Panther Cub Delay, and whatever tuner I can fit on a Pedaltrain Nano. It's powered by a Cioks Adam (good power is soooo important). It's a small board, but does everything I need. If I could get away with just plugging straight into the amp, I would. Reverb and Tremolo come from the amp, which is a Victoria Regal II. I've been playing Victorias for years and every once in a while I'll try something else, but I always come back to Victorias. I just dig tweed. Mark builds amps with no detail overlooked. I always know I can trust them.
How long would it take for you to learn Van Halen's Eruption?
Haha! I've never attempted it. Give me a week and I'll take a genuine stab at butchering it. Seriously, no one plays like Eddie. His feel and tone are completely in his hands. He's a gift from God to keep the rest of us humble.