Scott Nichols
Posted by Fun DMC on September 1st 2018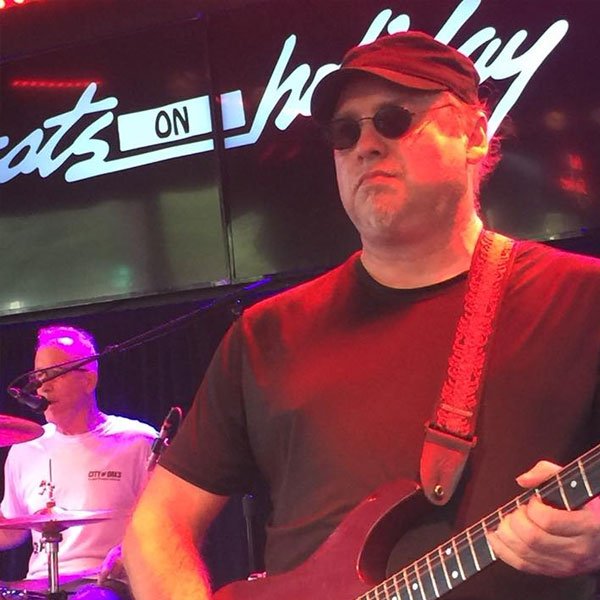 Name: Scott Nichols
Band: Harmony Deep
What guitarists inspire you?
I get zero inspiration from any current music that involves guitar. In fact if I listen to any modern guitar oriented music I quickly become uninspired. My inspiration comes from several youtube guitarists/teachers and a generous blend of guitar players from the 70's and 80's–some typical, others not so typical.
What song has challenged you the most?
I enjoy the challenge of learning new songs. The challenges vary from technique like Satriani or Vai songs to singing and playing difficult rhythms and chordings …Any song can be challenging in one way or another.
What's your favorite song to play in your current band's set?
As a solo artist my current favorite is Alive by Pearl Jam, in my band Harmony Deep I would say I enjoy playing Rocket Man by Elton John…we do it in sort of a Pink Floydy way.
What's the most overplayed song?
There are a few bands in this town I would suggest you could just put your finger randomly on their setlist and you would be right.
What's the most memorable thing that happened to you at a gig?
Standing on top of a stack of Mains (Speakers) at Chatham sweetcorn fest in the band LostBoys, holding the mic out to the crowd during "Pour Some Sugar on Me" aend not being able to see where the crowd ended…it was a surreal moment.
What was your first guitar pedal?
DOD chorus
What's your current rig?
I have several rigs for different situations. I use an AX8 a lot whether running through the house or through a power amp and a Marshall Speaker cab. My favorite rig is still my Marshall JCM900 and a tube screamer.
How long would it take for you to learn Van Halen's Eruption?
I used to know it…it would probably take me a good half hour or so to re-learn it I suppose.