Ryan King
Posted by Fun DMC on September 1st 2018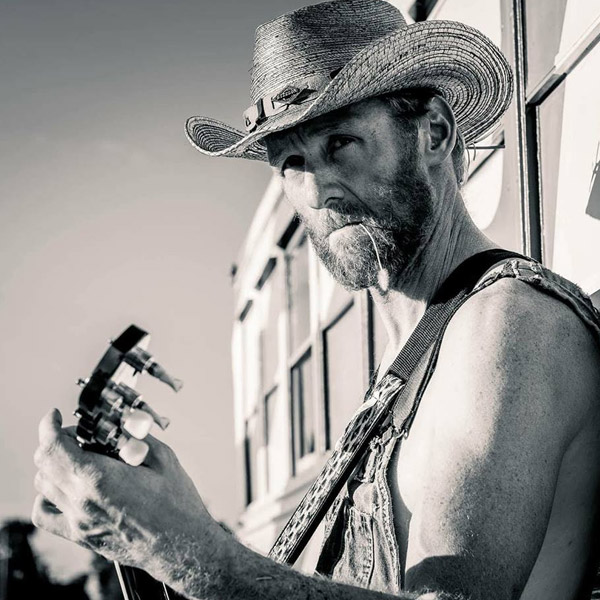 Name: Ryan King
Band: Lick Creek Country Band
What guitarists inspire you?
John 5, Derek Trucks, Albert Collins, Joe Bonamassa, Sonny Landreth, Lindsey Buckinghman and James Taylor just to name a few
What song has challenged you the most?
In our current setlist I have to really concentrate on anything that has a real fast right hand banjo roll pattern, like 'Earl' by the Dixie Chicks. As far as guitar songs go it would probably be ' Devil Went Down to Georgia ' which is really a fiddle song and is probably best left to fiddle players. Sounds better that way as well.
What's your favorite song to play in your current band's set?
If I had to pick a favorite I would say it would be an original. ' Let Me Be' or maybe ' Mississippi '.
What's the most overplayed song?
I unfortunately don't get out enough to see other bands to know what songs are currently being overplayed but on occasion we do ' Keep Your Hands to Yourself ' . Pretty sure it's been covered a few times.
What's the most memorable thing that happened to you at a gig?
You mean besides seeing boobies ?
What was your first guitar pedal?
Man, I really have no idea. Probably a Tube Screamer or something like that.
What's your current rig?
Well since you asked – Custom built Stratocaster tuned standard, Peavey T60 down 1/2 step, Epiphone WildKat tuned to open E, Epiphone 335 tuned to open G, Fender Resonator tuned to open D, GoldTone banjo with a LR Baggs piezo, MK mandolin with a K&K piezo, Jackson stand up pedal steel tuned to open E, Silverface Bandmaster 4×10 (vintage) or Silverface Deluxe Reverb (Reissue) , one overdrive pedal and one delay . It's just that simple.
How long would it take for you to learn Van Halen's Eruption?
Forever. I'm not very good at tapping.