Dave Harris
Posted by Fun DMC on September 1st 2018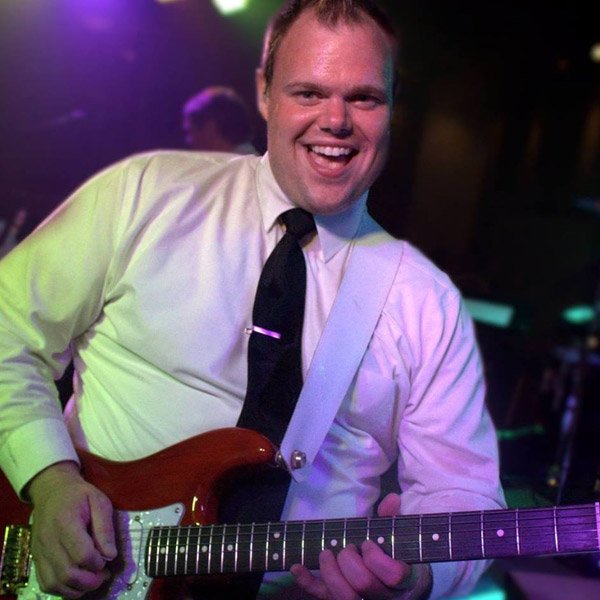 Name: Dave Harris
Band: Diversion
What guitarists inspire you?
My Dad, my Uncle Allan, Brad Paisley, Tommy Emmanuel.
What song has challenged you the most?
Probably "Flirting With Disaster" by Molly Hatchet
What's your favorite song to play in your current band's set?
Right now, I'm gonna say "Summer Nights" by Rascal Flatts.
What's the most overplayed song?
This is kinda funny to me, because we actually do the three songs I'm about to mention, in one of our medleys. "Uptown Funk, "Summer of 69", and "Jessie's Girl".
What's the most memorable thing that happened to you at a gig?
We had a guy jump on stage, take his shirt off, and proceeded to play the broom he brought with him to the bar.
What was your first guitar pedal?
My first pedal was a cheap DOD distortion I bought when I was 12.
What's your current rig?
I keep my rig simple. I'm using a Mesa Boogie Mark V combo with an old DigiTech 256XL effects processor, and a Samson Synth 7 wireless.
How long would it take for you to learn Van Halen's Eruption?
I think even in my dreams, it would take years for me to learn Eruption correctly.